---
Overview
Tasks are a type of Project Element that allow you to assign certain duties or jobs to users within your system. This can be used for internal or external duties.
---
Creating a Task
Click the

New Element icon in the top right-hand side of the screen.
Choose Task.
Enter the new Task information.
Click OK.
---
Editing a Task
Open up the Task that you want to edit.
In the right-hand Workbench Menu, click the

Modify icon and select Edit Header.
Edit the Task information.
Click OK.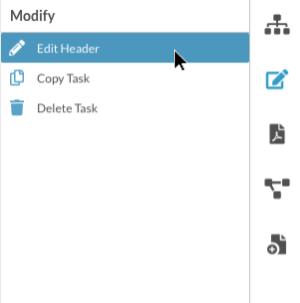 ---
Marking a Notification as Read on a Task (or Other Element)
When the Notifications tab on a Task turns red (because there are unread notes), you can go to the Notifications tab and mark a note as "read" so the tab will return to its normal color. You can also mark the notification as "unread" if needed.
Click the Notifications tab on an element with unread notes.
Click Mark as Read in the column of the notification that you want to mark as read.
Marking a notification as "read" will only apply to you (the currently logged in user). Other users will have to mark notes as "read" separately.
---
Searching for a Task
Click the Search tab in the Resource Browser.
Choose "Tasks" from the drop-down filter.
Enter your search into the search bar.
Double-click the Task to open.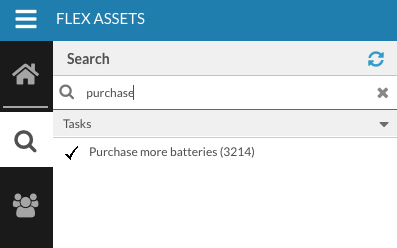 Click the

Main Menu, select

Projects, and then choose Tasks.
Enter your search into the search bar.

---