---
Overview
Each report in your Flex system can have preferences applied to it. These preferences include authorized groups (limits access to generating the report based on security group), supported formats (PDF, Word, Excel), default format (the format that is always selected by default), and default page orientation.
---
Modifying Report Preferences
Go to the

Main Menu and select

Reports.
Select the

Options Menu of the report you want to edit.
Make edits to the report preferences.

Authorized Groups: When you check a security group box (or multiple boxes), then only members of the selected security group(s) will be able to access the report. If no boxes are checked (default setting), then members of all security groups can access the report.
Supported Formats: Determines which formats (PDF, CSV, EXCEL, and WORD) the report can be printed in. Note: embedded report formats are not editable.
Default Format: Determines the default format selection for whenever you generate the report.
Default Page Orientation: Determines the default page orientation selection whenever you generate the report.

Click OK.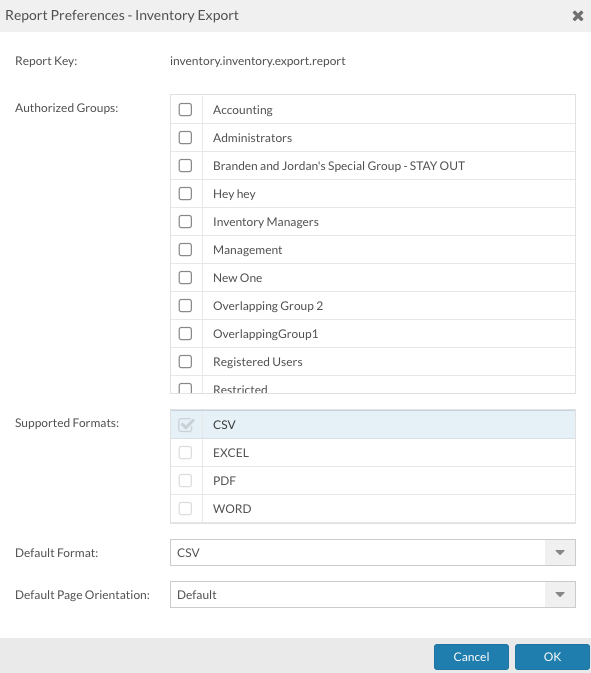 ---