---
Overview
Occasionally you may find redundant contact records in your Flex system. The merge duplicate contacts feature is a simple way that you can combine their details together into one.
---
Using Merge Duplicate Contacts
Open up the contact that will be the master contact.
Select

Merge Duplicate Contacts located in the top right section of the contact header.
Search for the contact(s) you want to merge into the master and select the merge checkbox.
Press OK.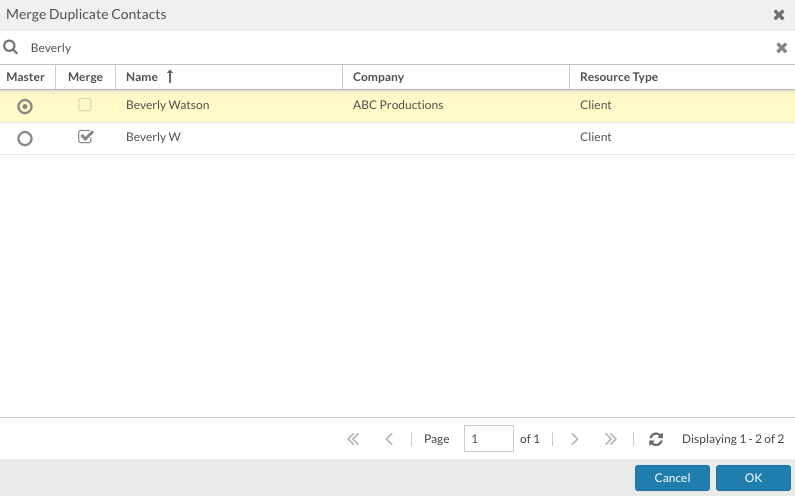 After the contact has been merged into the master, it will be hard deleted and any records of it will be replaced with the master; this can not be undone. For example, if that contact was set as the Account Manager on an element, the master contact will now be present as the Account Manager.
Information related to the merged contact will be inherited to the master. For example, addresses, phone numbers, notes, insurance, etc.
---